The Soundtrack To My Life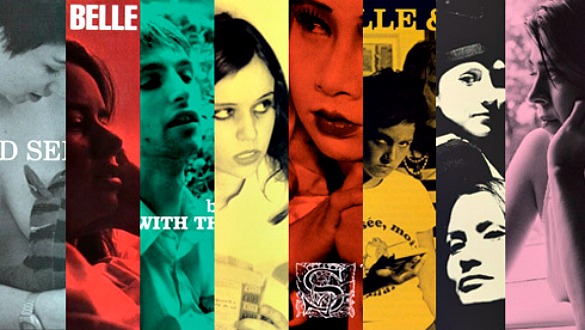 Color my life with the chaos of trouble.
Music plays a very important role in my life. It always has. My parents always made sure I had the chance to play an instrument if I wanted too (and I tried many, but never really stuck with one unlike my sister who plays the violin like a pro) and had a good knowledge of classical music and reading sheet music. So I always took music very seriously.
And often in my life I use music as the soundtrack that supports certain moods and brings out the emotions that I need to feel in that moment. It can lift me up and make me dance and it can break me down and help me cry out all my anger. So just as much as I can support my already felt emotions I can lead them in the direction I want with the right song. Here are some that help me do that:
Song that makes me cry: All This Time-Maria Mena
Song that picks me up when I'm down: Downtown - Petula Clark
Song that makes me laugh and gets me excited: Touch-A Touch-A Touch Me-Rocky Horror Picture Show
Song that's always stuck in my head: Don't Save Me - HAIM and Grease - You're The One That I Want
Song I want played at my funeral: Happy - Marina And The Diamonds
Best song to listen to in the car: Pity party - Melanie Martinez
Best song to sing along to: Shoop Shoop Song - Cher
A song that's inspiring: Both Sides Now - Joni Mitchell
The song I listen to when I want to get excited: Take Shelter - Years and Years
The song I listen to when I'm down (and kind of want to stay there): Laughing With - Regina Spector
The song that makes me happy: Come Monday Night - God Help The Girl
My ultimate Christmas Song: Santa Baby-Cover by Olly Alexander
The song that makes me feel like I can do anything: Neon Trees – Everybody Talks
A song for the background: The Less I Know The Better-Tame Impala
The song that reminds me of my childhood: I Sing My Body Electric - Fame
The first song I loved: Tokio Hotel- Heilig
Song for when I'm optimistic (but it's kind of oppressed): Polite Dance Song - The Bird and the Bee
The song that I listen to late at night: Pool Party-Julia Jacklin
The song I sing in the shower: Those Magic Changes-Grease & She Used To Be Mine - Sara Bareilles
The best song ever written: Bohemian Rapsody - Queen (obviously)
My newest discovery: Sanctify - Years & Years
There is so much more music to discover and new, amazing songs coming out every day, and I love nothing more than discovering new music I love, so if you have any recommendations, please let me know!
Love,
Emma x